Is it still relevant to replace your corporate mobile fleet? When and how to make the right choice, Remober explains!
Since the massive deployment of smartphone fleets in the workplace, mobile business fleet managers are often faced with the question: when a business smartphone, tablet or PC is damaged, is it still worth repairing it at all costs? In addition to the economic aspect, it is important to consider other aspects, such as the consequences of a replacement on the homogeneity of the IT fleet, or the impact on the company's carbon emissions.
Smartphone pro: Repairing your mobile fleet, a strong economic and environmental issue
Considering repair first will extend the life of your business IT equipment. In France, a phone is renewed on average every 21 months by its owner, even though the smartphone is still functional and could be used for several more years. Extending the lifespan of your mobile fleet not only delays the cost of fleet refurbishment, but also keeps your fleet consistent for longer.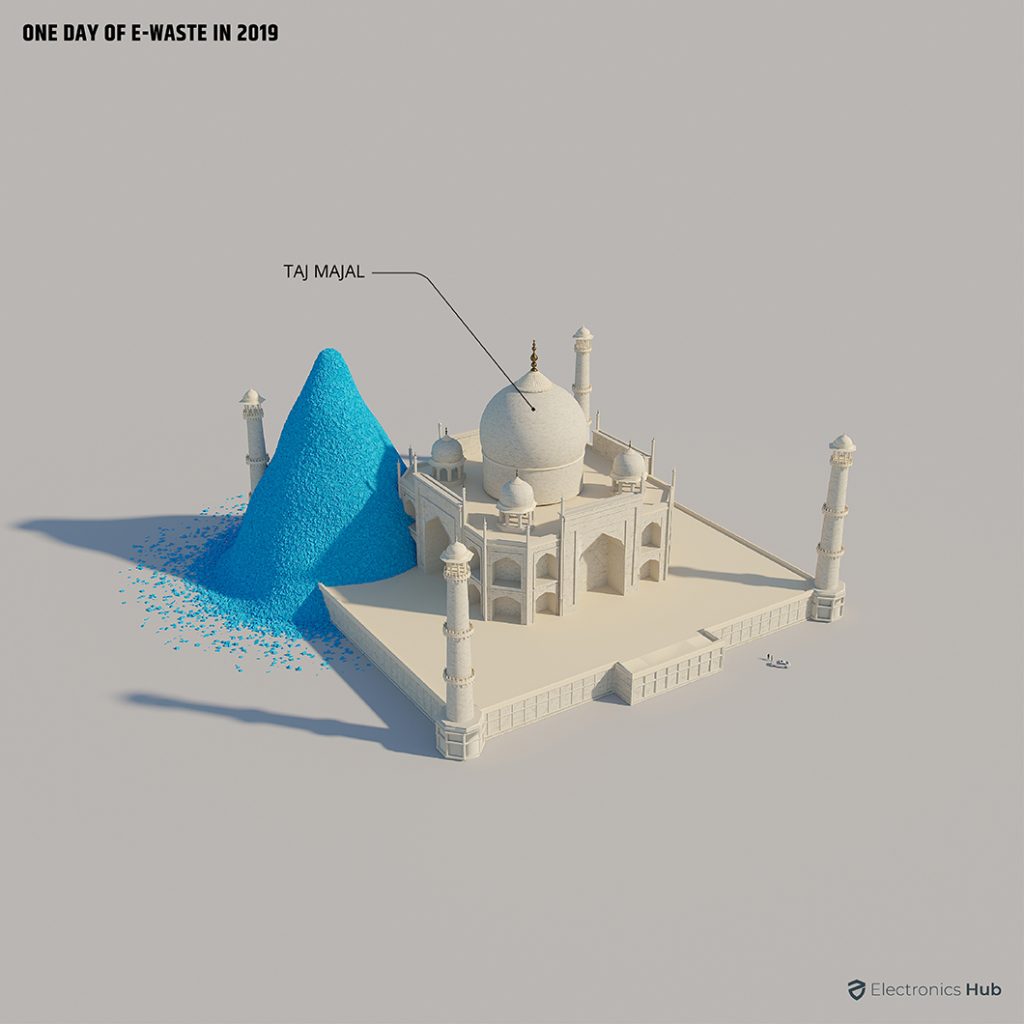 In addition to the economic cost, there is the environmental cost. Currently, nearly 140,000 tonnes of e-waste are produced every day, making e-waste the world's fastest-growing solid-waste issue. If all this e-waste were iPhone bricks, you could rebuild the entire Taj Mahal (source: @realworldvisuals)! And 74.4 million tons of e-waste are expected to be generated annually by 2030… As each repaired unit is a waste avoidance, considering this environmental cost is an important decision that can be integrated and consolidated in your company's CSR policy.
Beyond repair, how to manage your IT assets more sustainably
Obviously, not all repairs are equally expensive. It is therefore useful to see if, depending on the breakage, your company smartphone is economically repairable. To avoid the logistics involved in estimating and budgeting for these repairs, you can opt for a company that offers you packages according to your needs: fixed price per smartphone model, invoicing per quarter or per year, etc.
In addition to repairing your corporate smartphones, there are many alternatives that have clear economic and ecological advantages:
Replace defective units with reconditioned IT equipment. Replacing a faulty corporate smartphone with a new one has various disadvantages: as manufacturers' roadmaps are becoming increasingly fast, it is highly possible that the model you have in your fleet will no longer be available. Refurbished devices, on the other hand, allow you to keep the same model until your mobile fleet is renewed. Economically, the price of a reconditioned b2b smartphone is up to 70% cheaper. Finally, ecologically, the choice of refurbished phones limits the production of electronic waste and avoids the carbon emissions and use of natural resources associated with the manufacture of a new device.
Sell your old fleet to participate in the renewal process. Some of your company smartphones are faulty or damaged and you are thinking of replacing your entire fleet? You can sell your old mobile fleet and reinvest this contribution to participate economically in the renewal. Functional smartphones will be reused, and those that cannot be repaired will be recycled. The management of the end of life of your old fleet as well as the financing of the renewal are thus facilitated.
In conclusion, we advise you to simplify the logistical aspect of maintaining your business IT equipment by having a partner who offers flexible mobile maintenance contracts tailored to your needs. By having easier access to these services, you will be supported in the choice between repair and replacement. Where possible, repair has the benefits of keeping a fleet consistent for longer, delaying fleet renewal costs, and having a positive impact on your company's carbon emissions. When repair is not possible, consider circular replacements: selling your old fleet and replacing with refurbished corporate smartphones.
By choosing to be supported by a partner that integrates maintenance, the sale of new or refurbished equipment and the trade-in of old devices, you can ensure that you make the right choices at every stage of your mobile fleet's lifecycle.
Discover Remober's know-how for a more sustainable management of your corporate fleet