Remober is the chosen partner to manage estates of mobile hardware.
Remober offers companies innovative services to allow managers, buyers, CIOs and CSR managers to have better control over the organisation of their equipment.
Remober's multi-brand approach and expertise offers partners simplicity and visibility. Our tools allow companies to implement specific strategies in order to regain control over their equipment.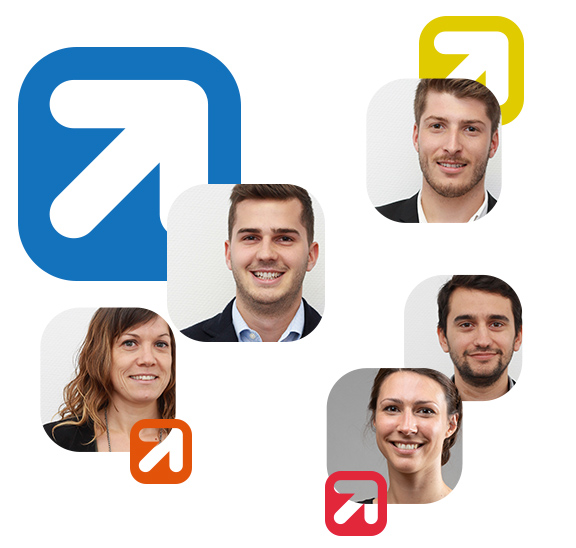 Based in Lyon, our team of experts offer a personalized service with every project. The flexible breakdown of our service allows us to personalise each customer's experience by offering an exclusive deal.
Passionate about the world of business and mobile equipment, we work to make life easier for companies to manage their mobile terminals.
Would you like to work with an ambitious team of experts? Contact us now to tell us about your project and creat a partnership with our team!
The flexibility of a start-up, the strength of a group

Founded in 2005, Codeo offers equipment for traceability, POS and refurbished materials.
Codeo Medical offers refurbished medical equipment to the professional market.

Greentraders is a marketplace for refurbished products dedicated to businesses.
The added value of Remober
Mobile Service Specialists
Our approach is not only limited to purchase and sale of hardware; our added value resides in the large variety diverse services which we have developed specifically for businesses.
One of the only multi-brand players on the market
Do you have a multi-brand estate with Apple, Samsung or Huawei terminals? Remober is one of the only partners on the market to support you regardless of the brand or generation of your equipment.
An engaged member of the circular economy
Since our creation, environmental respect and protection is at the heart of our focus, with this in mind, we work around the clock to offer greener management opportunities for companies.
Remober supports large groups such as VSEs and SMEs to manage their mobile terminals. Remober is your ideal partner for estates of equipment of any size.
Partnership with Habitat et Humanisme
As part of the take back and valuation of your old equipment, Remober offers you the option to incorporate a contribution to the charity, Habitat et Humanisme. 
For more than 30 years, Habitat et Humanisme has been fighting to prevent the exclusion and isolation of people in disadvantaged situations. The charity has been doing everything possible to help reintegrate people into society and offer reasonable housing standards. By offering up your equipment to Remober, you will directly contribute to social projects put forward by this nationwide charity.

Units repaired each month
"Remober supported us with the efficient collection of our units spread over several sites across France"