Remober, always by your side for...
The Leasing and operating offer of your fleet
THE ADVANTAGES OF MOBILE PHONE LEASING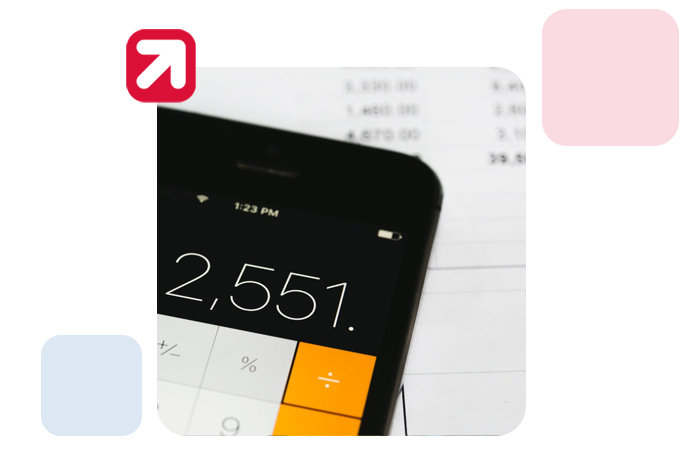 Do you want to have access to the latest Smartphones on the market? Do you want to optimize your cash flow? Does buying a fleet of smartphones on your own not suit your group's strategy and policy?
Remober accompanies you with one of its specified solutions for the financing and leasing of your units from 24 to 36 months on new or refurbished equipment (to reduce your budget in addition to being a player in circular economy.)
With Remober, end-to-end mobile management
Our mission: to fight against the obsolescence of your mobile fleet! Because technological cycles are becoming faster and faster and the evolution of technologies is making the management of your company's mobile fleet more and more complex, Remober supports you with a range of tailor-made services.
Deployment of your smartphone fleet
New or refurbished smartphone, Apple, Samsung or any other brand, delivered with or without protective accessories (shells, tempered glass)… Remober helps you choose your corporate smartphone so that it best meets your specifications. Once you have made your choice, our teams specialised in mobile fleet management for companies will plan the deployment of your corporate mobile equipment according to your schedule:
Maintenance of your mobile fleet
To ensure optimal service continuity and maintenance in operational condition, Remober includes in its leasing offer the maintenance and repair of your mobile fleet.
Our expert technicians, located in our workshops near Lyon, are at your service to receive, audit, repair and, if necessary, recycle your broken smartphones.
Take back your smartphones at the end of the contract
Whether it's for your current fleet of smartphones or at the end of your leasing contract, Remober can help you with the end of life of your unused equipment thanks to its trade-in offer:
Mobile phone leasing is also possible with refurbished smartphones!
Remober is first and foremost the expert in reconditioning and supplying second-hand smartphones to companies.
Thanks to our collaboration with the largest French service sector, transport and logistics and industrial companies, we can help our customers in their circular economy and responsible digital approach thanks to refurbishing.
Choose a refurbished smartphone today and ensure smooth and controlled management of your fleet over the long term with Remober.
Do you have to separate your smartphone, tablet, and hardware acquisition from the sim-card purchase?
Remober assists you with:
Advice for establishing your budget specifications according to the typology of your employees.
Testing according to the network coverage of the different places of use of mobile devices in order to offer the best working conditions to your employees.
Our objective? Find a voice + data package that suits your employees' use of smartphones through our network of distributing partners from the main market operators: Orange, SFR, Bouygues as well as Coriolis Telecom.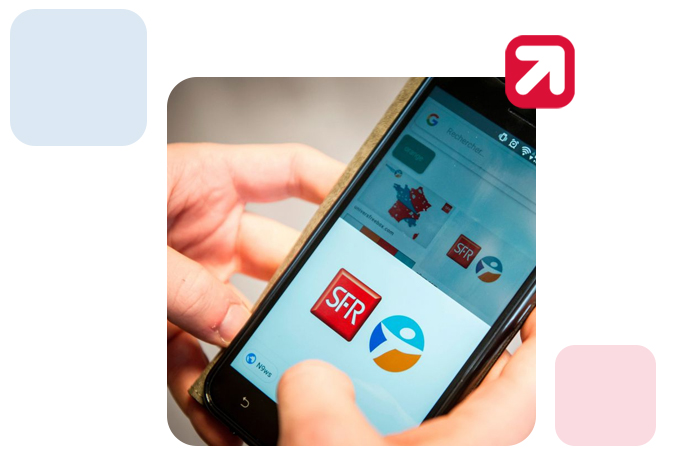 Leasing de Smartphones Professionnels
nos experts répondent à vos questions !
Long-term leasing (or LDD) is a practice that allows companies to lease IT equipment (business smartphones, tablets, business laptops) on a long-term basis.
Unlike traditional or short-term leasing, which usually lasts from a few days to a few months (6 maximum), smartphones covered by a long-term leasing contract are used on average between 12 and 36 months.
Smartphone leasing thus allows companies to acquire or renew their smartphone fleet with new (mostly) or even refurbished equipment without paying the full price.
Smoothed over several quarters, or even years, this investment is considered as an operating expense and therefore does not impact the company's debt ratio and financial capacity.
Beyond the economic interest, leasing is often associated with a service offer including masterisation, deployment, repair / after-sales service, and even the takeover of old terminals, thus enabling companies to have a global offer for the management of their outsourced mobile fleet.
To preserve your financial capacity

Thanks to leasing, you no longer amortize your mobile fleet. The fixed rent becomes an operating expense and therefore no longer impacts your debt ratio!

Free up cash for your other investment projects today!




2. To outsource the management of your mobile fleet

Entrust the supply, deployment, maintenance and end of life of your corporate mobile fleet to an expert! With smartphone leasing you save time, money and storage space!




3. To stay on top of technology (or not)

Whether it's the latest Apple or Samsung Enterprise smartphone, with a smartphone lease you get a latest generation smartphone that can be renewed at the end of your contract. You don't want to go for the latest generation of Iphone or Samsung Galaxy? Don't worry, leasing also offers you the possibility of renewing your company's mobile fleet thanks to refurbishing




4. To enhance your CSR approach

By choosing to lease your equipment rather than buy it, you are opting for a more responsible management of your mobile fleet, especially if you opt for reconditioned mobile equipment.
Do you really know the difference between a Long Term Rental and a Lease with Purchase Option, also known as a Lease with Promise to Sell, or Leasing? For the long term rental of your corporate mobile fleet you have the choice, choose a classic leasing offer and automatically renew your smartphone fleet at the end of your contract, or opt for a lease with purchase option which allows you to become the owner of your fleet at the end of your contract.
This does not mean that in the case of a LDD you will not be able to keep the business mobiles concerned by your contract, but be careful to integrate it into your contract or validate with your fleet manager what the residual rates will be at the end of your commitment.
What is the link between leasing and CSR?
By choosing to lease your fleet of business smartphones rather than buying new equipment, you become a player in the circular economy. You can also ask for a trade-in offer for your old business smartphones to give them a second life after refurbishment. And if some units really can't be reused, Remober ensures that they are recycled in compliance with French standards.
Our experts are here to listen!